Officials at Carnegie Mellon, the Carnegie Museums of Pittsburgh, the Regional Industrial Development Corporation of Southwestern Pennsylvania (RIDC) and the J.J. Gumberg Co. are anticipating the official groundbreaking for the new $39 million Collaborative Innovation Center. Construction at the north end of Panther Hollow—also known as Junction Hollow—just west of Hamburg Hall and adjacent to the Facilities Management Services (FMS) building, is expected to begin early in 2003.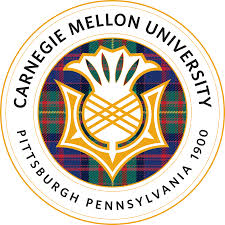 The purpose of the new four-story, 136,000-square-foot structure is to provide office and lab space for technology companies wishing to collaborate with Carnegie Mellon to create innovative new concepts and products for the marketplace. Ultimately, the hope is that these companies will establish roots in Pittsburgh, thereby creating jobs for university graduates and bolstering economic development in southwestern Pennsylvania.
Specific plans for the Collaborative Innovation Center on the Carnegie Mellon campus were first introduced about a year ago by the Panther Hollow Development Corporation (PHDC), a partnership between Carnegie Mellon and the Carnegie Museums of Pittsburgh. The PHDC was established to promote a two-phase development of the Panther Hollow corridor for technology companies and startups that wish to expand their research. A future phase of the development project would propose a second structure near the Carnegie Museums of Pittsburgh.
The Collaborative Innovation Center will be developed by the J.J. Gumberg Co. with the RIDC serving as the initial owner. The RIDC will lease the land for the building from the university.
Ken Kimbrough, assistant vice president for Facilities Management Services, noted that "the RIDC is a not-for-profit developer, so it can use public funds to finance the facility. RIDC will fund the building with an $8-million grant from the Commonwealth of Pennsylvania, a $3.4-million Tax Increment Financing loan and a $27-million first mortgage."