University Police is working to make the Carnegie Mellon campus safer for students, faculty and staff.
Creig Doyle, chief of University Police, said one of the biggest changes has been the addition of new lighting across campus. Light fixtures were added to the Cartwright Stairs, which descend to lower campus from the Purnell Center, the Devonshire Pathway leading from the Morewood Gardens parking lot to Fifth Avenue and on the press box side of Gesling Stadium.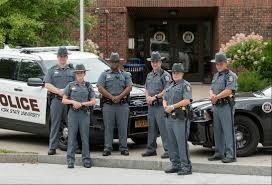 Michael Murphy, dean of student affairs, noted that various light fixtures on campus were on timers that hadn't been calibrated for the change of season.
Asim Smailagic, senior researcher at the Institute for Complex Engineered Systems, demonstrates a "smart"van researchers are developing in the General Motors Lab in the Electrical and Computer Engineering Department. The van is equipped with technology that reacts to voice and touch commands which operate the vehicle's navigation system. The vehicle includes a finger print and eye identification system that allows only the owner to start and operate the vehicle.