President Jared L. Cohon opened his grade book and gave the Carnegie Mellon community a "B" for its efforts thus far to increase diversity.
"We've made good progress in student recruitment, admissions and retention, some progress with regard to women in the technical areas, both faculty and students, and in some leadership positions," said Cohon after delivering his annual state of diversity address to begin campus events celebrating Martin Luther King Jr. Day on Jan. 20. "I think our biggest weakness is in minorities in management and leadership positions, and faculty.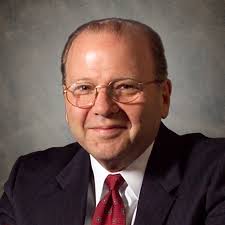 "I also think that we are making progress in the all-important culture and climate. It's very hard to measure. It's really just a sense that one has. But I think there are signs of progress."
Cohon emphasized that increasing diversity must be a focus of the entire university community.
"Diversity is an issue, a challenge, a goal for this university that belongs to all of us," he said. "It's not just the president's priority. It must be a priority for all of us, otherwise we will not be successful."
Part one of Cohon's three-part presentation, "The Faces of Diversity," singled out a few of the many individuals who are planning key roles in efforts to promote diversity. Although the president said he could not include everyone in his talk, he did recognize Jim Daniels, professor of English and head of the Creative Writing Department; Lenore Blum, distinguished career professor of computer science; Omer Akin, professor of architecture; Statistics professors Joel Greenhouse and Rob Kass; G. Richard Tucker, professor and head of the Modern Languages Department, and Peggy Heidish, director of the Intercultural Communication Center; and Emily Half, coordinator of student development in the Office of the Dean of Student Affairs.